Posted by:
Andrei
in
Database
Last week I've been in Nice. In the evening, I was sitting with some colleagues waiting for the beer at some bar in the harbor, and the bartender came with the beers and was extremely pleased to have 6 guys at his table, because he was gay. When we asked him to take us a picture, he refused because he wanted to be in the picture.
Here is what we get, damn it: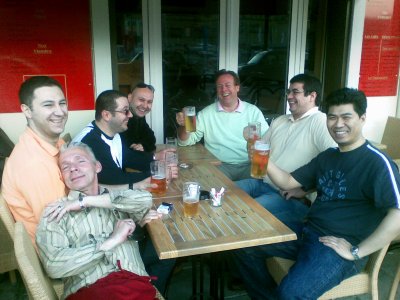 N.B. None of the us is gay, cross my heart !