Posted by:
Andrei
in
Personal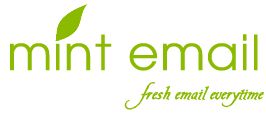 Most of the websites that are offering something for download are asking for an email address. Of course, nobody want to get spammed and I am putting a@a.com almost all the time.
But what if a code or a link is sent to the email address? Then you need a real one. Giving your primary address means a good chance to get spammed. You need a temporary email address, which is automatically deleted after a while.
This is exactly what MintEmail is doing: offering you a 4-hours email address, accessible in several ways, with the possibility of increase the lifetime and much more features you can discover on their website.
antispam
,
temporary email