Posted by:
Andrei
in
Database
,
Oracle
Now that we connected successfully to Firebird through JDBC, let's see if MySQL Migration Tool can connect and migrate the data to MySQL, our intermediary stage for migrating to Oracle.
Migration from Firebird to MySQL
In addition to what we installed during Part 1, we need to install MySQL 5.0 Community Server, the free version, which comes by default (not the Essential Edition) with MySQL Migration Toolkit.

1. Start MySQL Migration Toolkit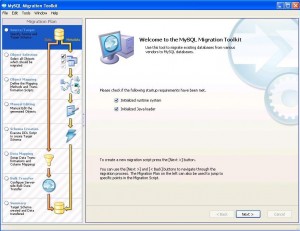 3. Set the Source connection as:
Database System: Generic JDBC
Class Name: org.firebirdsql.jdbc.FBDriver
Connection string: jdbc:firebirdsql:localhost/3050:employee
Username: sysdba
Password: masterkey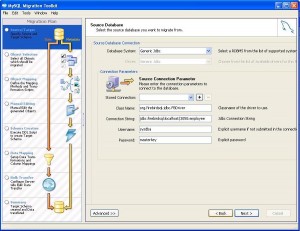 4. Set the Target connection as:
Database System: MySQL Server
Hostname: localhost
Port: 3306
Username: root
Password: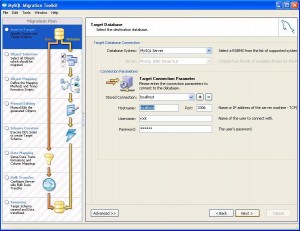 6. Pick your desired schema to migrate

7. Reverse engineer the schema

8. Select objects to migrate (default all)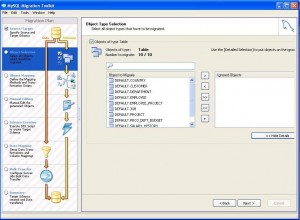 9. Set object mapping (go for Generic first)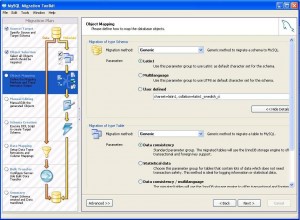 10. Migrate the Metadata and have the SQL that is generating tables in MySQL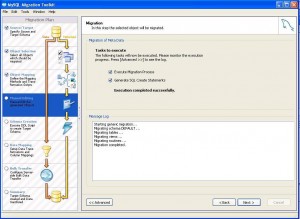 11. Manual edit the Generated code (no changes here for my example)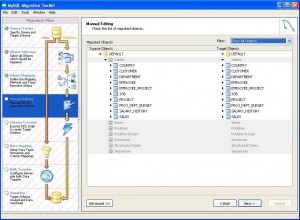 12. Create objects directly from the migration tool or save the SQL for running it later (do it online)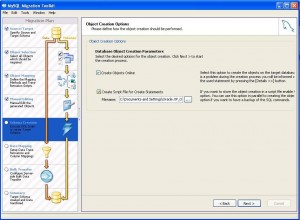 13. Execution of the DDL against the target database

15. Data Mapping options, transfer data online or generate a script for running it later (do it online)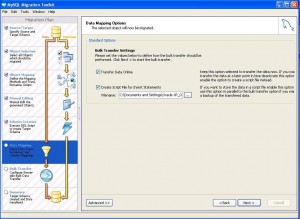 16. Data movement from Firebird to MySQL

That was it!
The next step is migration from MySQL to Oracle
Good luck!
Read also:

firebird
,
jaybird
,
jdbc
,
jdk
,
migration
,
mysql
,
oracle