Posted by:
Andrei
in
Gadgets
,
Web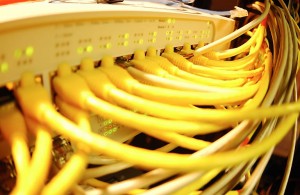 I had a very strange situation: 2 machines connected wireless to the same router. One was running like a charm, the other one got an IP from DHCP but no gateway and no networking was available on it.
First I thought it is something hardware. Since I had a dual-boot environment on that machine, I booted in Ubuntu and saw that I had also a gateway there and internet was working seamlessly. So it was all about Windows XP…
After lots of formus read, after reinstalling wireless card driver many times, I finally found a solution here, as
– in Windows XP SP2 some repair options were added through netsh command:

So, open a command prompt (Start->Run->type cmd):
1. Reset WINSOCK entries to installation defaults:
netsh winsock reset catalog
2. Reset TCP/IP stack to installation defaults:
netsh int ip reset reset.log
3. Reboot and test.
These commands are not deleting your current network configuration, but a suggestion would be to try just the first command first.
For me it solved the problem.
Good luck!
Related posts:

gateway
,
repair
,
windows xp
,
wireless