Posted by:
Andrei
in
Personal
,
Poor services
I just won a little battle with AF by getting the compensation for my delayed luggage and I am very proud of this.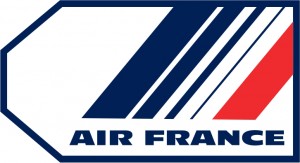 First I tried to leave the proving documents at Montpellier airport. The lady from Luggage services kindly asked me to do this in Paris airport.
Second time, normally, I tried this at Charles de Gaulle airport. The lady there said that I need to do this in my country of residence, and gave me the contact details from Air France luggage services in Bucharest.
Third time I called Bucharest office where I was told to send them the documents by normal post, but they cannot guarantee anything, not even the fact they will receive them. I found this very strange and sent the documents by fast courier and got a registration number and their signature on receive.
After just 2 weeks I got an email telling that my receipts will be paid by AF, and in just 10 days I got the money in my account. Not much, I don't really care about the money, the whole thing I did just as a principle and I suggest everybody do the same!
Read also
%RELATEDPOSTS%
Tags:
Air France
,
compensation
,
delayed luggage

1 Comment »